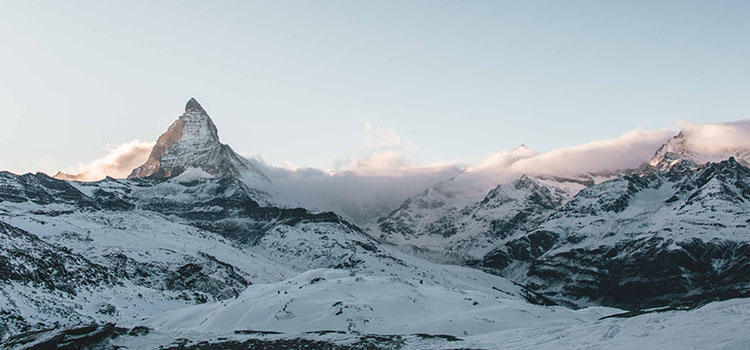 Author: Jackie Stapleton
---
It was 2 years ago that I set off with my 2 trusty friends, Sylvia and Sammy to complete the Kokoda trail in Papua New Guinea (PNG), so we thought it was time we set a goal for another trek.
In September, we leave for an 11-day hike, covering 162km taking us through the Swiss and Italian Alps. We will be reaching altitudes of 3300m and crossing a glacier at this highest point. We will also be crossing the longest pedestrian suspension bridge in the world. The bridge is 494m long and 85m high (at its highest point). The temperature will be a little different to Kokoda and could range from 0 to 21 degrees.
Due to the fantastic support I received for the Kokoda articles I thought I would do the same for this hike – yep, I'm still a nerd really!
Management system requirements are all around us. We can apply them at home, and we can experience them as customers or spectators. Let's see where this journey takes us in the world of food safety, auditing, quality, safety and environmental management systems?
As I have come into this hike, now with experience of this level of difficulty in hiking, I can apply what I have learnt. If I look at this from an ISO Standard perspective, this could fall under Clause 9 Performance Evaluation. For this particular example I have referred to ISO 45001:2018 where Clause 9.1.1 states that the organization shall evaluate the OH&S performance and determine the effectiveness of the OH&S management system. By evaluating our performance from our last hike, we can evaluate the following areas and put in place appropriate controls:
Hydration – as the temperature is colder, we will have to ensure that we continue to drink water and stay hydrated, especially as the altitude increases
Fitness (training) – one area we discovered we could do better at with our training preparation was more ascending or stair training as well as stretching and flexibility.
Packing – we have to carry our own clothing and personal supplies for the 11 days. We learnt that we packed way to many clothes for Kokoda so I'm planning to wear the same for the entire hike! Ok, maybe I'll bring a couple of changes of clothes just for the comfort of others around me.
A new area we need to take into consideration for this hike though is altitude. This highlights that hazard identification is an ongoing process and as our activities and locations change, so could our hazards and associated risks.
I'll keep you posted with updates and new areas as I spend this last month preparing. Although if I'm not ready now, I shouldn't be going! I'm at the stage in my training now that I am looking after myself so that I do not get injured and just continuing with our plan to maintain our fitness level until we depart.
Arrivederci!
Bis Später
---
Thanks for reading. Would you like a 15% discount* on your next Management Systems Auditing course?
Simply use the promo code, MonteRosa, when you reach the payments page during your enrolment to have your discount automatically applied.
*The discount applies to selected courses containing Exemplar Global AU, TL, QM, EM, HP, OH & OH 45001 competencies only. Offer is not valid for bridging courses, professional development or courses aligned with Nationally Recognised Competency Units (BSB's). Full terms and conditions are available here.