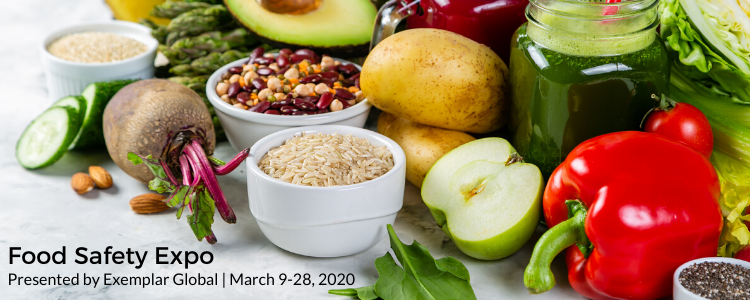 Author: Jackie Stapleton
---
Exemplar Globals' Food Safety Expo is on again this year and runs from 09 – 28 March, 2020.
The great news is the event is 100% online and accessible 24/7 during the event period allowing you to attend the event from wherever you are in the world.
The event is designed to help auditors and industry professionals keep abreast of the current best practices and evolving trends in food auditing.
I am presenting a session on 'Creating a Culture of Compliance – Through Training & Continual Improvement' at the Expo. Here's a sneak peak:
Have you ever wondered what a culture of compliance might look like in the food safety industry? Perhaps you have already seen it in action or even created this culture in your own workplace?

In this presentation we look at how workplace attitude and workplace culture influence a culture of compliance. We also take a look at where and how this culture of compliance fits into the world of Standards, particularly ISO 22000.

Come and take a look with us to see where we can draw these parallels within a food safety management system.
The expo is a worthy investment in the future of your career, and CPD credits are available to attendees.
To find out more and to register for the event visit the Exemplar Global Food Safety Expo website here.
---
Thanks for reading. Would you like a 15% discount* on your next auditing course?
Simply use the promo code, EGFSE20, when you reach the payments page during your enrolment to have your discount automatically applied.
*Discount applies to selected external auditing courses containing the Exemplar Global AU, TL, QM, EM, HP, OH & OH 45001 Competency Units only, excluding all Bridging, Implementer and Internal auditing courses. See our terms and conditions for full details.