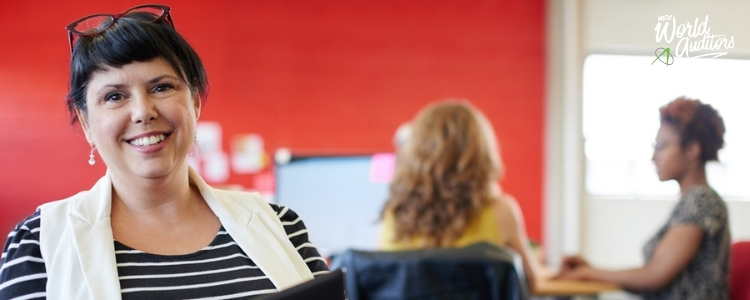 You Have the Experience
I know you are probably getting overwhelmed with Christmas wishes already, or you probably already finished work for the year. I've been a little bit slack with my blogs lately, I think it's that time of year.
But I think I just want to say to you, if you've been thinking about changing your life, changing your career, I know it's been a challenging year for you — for everyone.
In light of that though, we've had some awesome students come through, as a result of either being bored in lockdown, losing their job and wanting to change their lives; and others that have always had that sort of niggling feeling in the back of their mind saying, "yeah, there's gotta be something better!" they've all done awesome because of it.
So if you're still floating around and are unsure as to is this right for you? I encourage you to think about it. Think about it over the break.
I know for me, if I stopped thinking too hard, then the ideas come flowing. Everyone hates it when I go away, or have a holiday because I come back with all of these ideas and new things.
I encourage you, over the Christmas break just to take it easy, which I hope you will. Just eat lots, enjoy it, and come back to us in January and let us know what it is that you want to do. Okay!
If you want to change your career, use what you already know, write down what you know. Now, this is normally the scary part, because a lot of people think, "ah, I can't do that", "I don't have the experience in that", but if you actually sit down and write down what experience you do have, you'll see what value you can bring.
To the world of business, either as an auditor or as a consultant, or even building your own business system, if you sit down and write down all of those years of experience, all of those skills, I bet you will be surprised! I am sure you will be.
Do that little exercise over the Christmas new year break. See what it is, see where it is you want to head and get in contact with us in January. We're taking it easy in January as well, sort of new year, new you type of thing.
As always, let me know if you've got any questions, pop them in, the comments below. I'm only too happy to answer them. I really truly do want to help you to shift what it is that you've got and really move forward with your career.
Have an awesome Christmas and I look forward to seeing you all in the new year.
---
Note – this is an excerpt from the Auditor Training Online Facebook Live, view the video here.
JACKIE STAPLETON
Jackie is a Founding Director of Auditor Training Online. She loves to help others and share her excitement about auditing, consulting and management systems bringing to you her own experience and stories as a certification auditor.