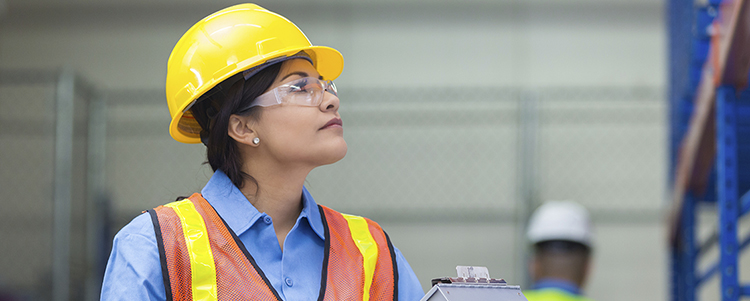 The draft international standard for Occupational health and safety management systems - Requirements with guidance for use, DIS 45001, has been released and there are few things in it which we think are interesting. They may not make it into the final standard but there is a better than even chance that they will. This is by no means a full list, and it doesn't include the really big and obvious changes, such as "Understanding the organization and its context". It's just a few of the requirements that people may miss.
Firstly, though a couple of big ticket items,
ISO 45001 uses the term Occupational health and safety, whereas in Australian legislation the term Workplace health and safety is used. They are the same, so don't get concerned about the different wording.
ISO 45001 follows the ISO High Level Structure as does,

ISO 9001:2015 Quality management systems
ISO 14001:2015 Environmental management systems
ISO 27001:2013 Information security management, and,
ISO 55001:2014 Asset management
So it is much easier for integration and alignment with other management system standards.
When we're looking at this new ISO 45001 standard we are comparing it with the following two standards that are already in existence,
OHSAS 18001:2007 Occupational health and safety management systems - Requirements
AS/NZS 4801:2001 Occupational health and safety management systems – Specification with guidance for use.
Now let's look at some of the specifics.
There is no requirement for OHS targets. In AS/NZS 4801 OHS targets were required and in OHSAS 18001 they were not.
There is no requirement for OHS targets. In AS/NZS 4801 OHS targets were required and in OHSAS 18001 they were not. The only mention of them in ISO 45001 is in the definition of an objective, where it states that other words may be used instead of objective, for example aim, goal or target. Hopefully those lag targets that are written around lost time injury rates and recordable incidents will now disappear.

The definition of an incident now includes a note that an incident can occur where there is no nonconformity. So everything can be working as planned and an incident can still occur.

There is a note with regard to "continual improvement – recurring activity to enhance performance", that explains that continual does not mean continuous so the activity does not to take place in all areas simultaneously. This means activities need to be tailored to suit different situations.

Top management now has to take overall responsibility and accountability for the protection of workers' work related health and safety. Previously in both AS/NZS 4801 and OHSAS 18001 top management was responsible, however they could delegate the accountability. So there is no more shifting the blame to others.

The OH&S management system processes and requirements now have to be integrated into the organization's business processes. Separate OHS systems, manuals, and plans, are old school – integrate OHS into everything.

The active participation of workers, through consultation and the identification and removal of obstacles or barriers is now required. These obstacles and barriers can include:

Furthermore, there is additional strength in the inclusion and participation of non-managerial workers. You now have to get the workers involved - they are the people that do the work, and they are the ones that most probably will get injured. Get them involved in the solutions.

failure to respond to worker input or suggestions
language or literacy barriers
reprisals, threats of reprisals
policies or practices that discourage or penalize worker participation


The word "systematically" has been included when identifying and taking actions to address nonconformities, opportunities, and work related hazards and risks, including system deficiencies. Both AS/NZS 4801 and OHSAS 18001 previously required methodologies and documented procedures, but ISO 45001 strengthens this by requiring these processes to be systematic.

"Adapting work to workers" has been added as one of the ways of controlling processes. Whilst this was implied before in the previous standards it is now clearer that "that's how we have always done things around here" is no longer a valid excuse.

A process for multi-employer workplaces and the coordination of the relevant parts of the OH&S management system with other organizations is now required. This will be very applicable for construction and building sites, where many trades are operating each with a different employer, and each with a different management system.

The hierarchy of control is now in the requirements of ISO 45001, similar to OHSAS 18001, whereas AS/NZS 4801 used to just have it in the guidance. Isolation is still not included, which is a shame. The hierarchy of control is an important methodology for controlling hazards and whilst quite straightforward rarely seems to be used in practice with most hazards being controlled through, signage, documentation and training (administration), and hard hats, safety boots and protective eyewear (PPE).

These are by no means all of the changes, but they are some of the ones we believe are quite significant....and to finish off let's have a look at this sobering statistic.
In 2013 there were 2.34 million work related deaths as estimated by the International Labour Organization. 2 million of these were associated with heath issues rather than injuries, and 660 000 of these are cancers arising from work activities.
Therefore, remember the H in OHS it's very important.
---
Get ahead of the competition and register your interest today for our upcoming ISO 45001 courses: