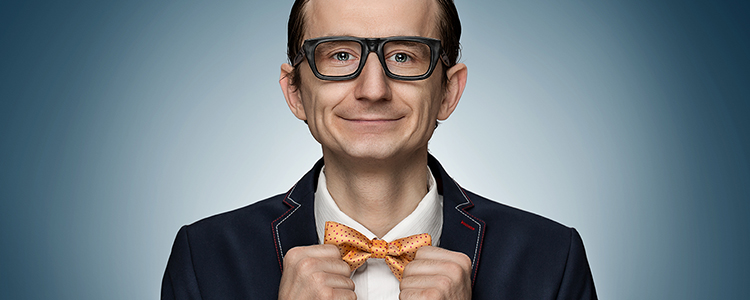 Hello I am an auditor and I am not boring!
Being an auditor can be 'fun' in social situations during the 'first-impressions-count-dear' stage your mum was always on about. It goes something like this …
New Person: Hi Jackie, nice to meet you [handshake completed]. So what line of work are you in?
Me: I'm an auditor [smiles sweetly waiting for reaction]
New Person: At this point they will do one or more of the following:
Politely indicate appendix pain and make a hasty retreat.
Eyes glaze over.
Tell you they had an audit done once. Possibly simultaneously reach for a bludgeoning weapon.
They don't know what an auditor is. Yay, new friend!
There's this image of an auditor, isn't there? If auditors were a lolly we might be described as a Werther's Original. A crun chy exterior of brown cardigan with leather elbow patches and a fleck of bowtie surrounding a creamy centre of 'Just-a-black-tea-for-me-please'.
The job itself has the same image right?
Well, how wrong can that be (and by the way I have a small slice of lemon with my tea)!
As an auditor, we get to:
Meet interesting people
What other job is there where you can meet such a diverse group of people in your day-to-day job with varying backgrounds and experiences? Week to week you could potentially be speaking to a CEO of a large government organisation with 5000+ staff or speaking to a husband and wife privately run business of just 2 staff members.
At a day to day level I could be sitting in a corporate boardroom with the Managing Director in the morning and then by the afternoon I could be on a civil construction project talking to the excavator operator. Now that is interesting and so far away from boring!
Observe new ways of doing things
This is where, as auditors we use the personal behaviour of being open-minded. While the ISO standards provide the requirements to comply with, they are not prescriptive and document how or what this should look like. Discovering different ways in which organisations have addressed the requirements is always so very interesting and enlightening. By seeing new ways that organisations are doing things it keeps us fresh and open to considering new ideas, methods and processes.
Get to ask lots of questions
This is by far my favourite! What a fantastic job this is, to be able to ask questions all day on how, why, what, when and who? It's like going back to your childhood and asking endless questions from your parents to try to learn and understand about the world.
Sometimes I even start using my 'audit questions' outside of work eg when I'm in a retail store, at a restaurant or at the breakfast table (which my husband loves so much...). It is so interesting finding out the systems that businesses use and whether my husband has completed my list of jobs yet.
To tell the truth, I am not always the best networker – yep, that's right! But, as an auditor, I have a secret weapon. When you meet new people, find out what they do (just like in an audit) and then just start asking your audit questions – simple! They feel like they are the centre of attention and you've made the most of a networking opportunity – all in one go. To top it off, you will have learnt something …….
Learn something
I always tell people that I learn something new every day. Why wouldn't we when we get to ask questions all day? We get to meet so many different types of people doing different jobs, in different places, in different positions within an organisation, producing very different products and services. We see the way small, medium and large organisations do things at all levels.
To top it off, we can't forget that we also learn when people ask us questions. The questions from our auditees are so very valuable in working towards our common goals and ensuring we, as auditors work with (and not against) the organisations we are invited into to conduct audits.
So, if you have been thinking of a career in auditing and were concerned about how it would impact on your social or friend status, think again!
---
Would you like a 10% discount* on your next Management Systems course?
Simply use the promo code FUNNEWS when you reach the payments page of our enrolment page to have your discount automatically be applied
*Discount applies to AU, TL, AUTL, QMAUTL, EMAUTL, OHAUTL & IMSAUTL courses only, excluding bridging courses. Not available in conjunction with any other offer/discount Valid for 6 months from date of article publication