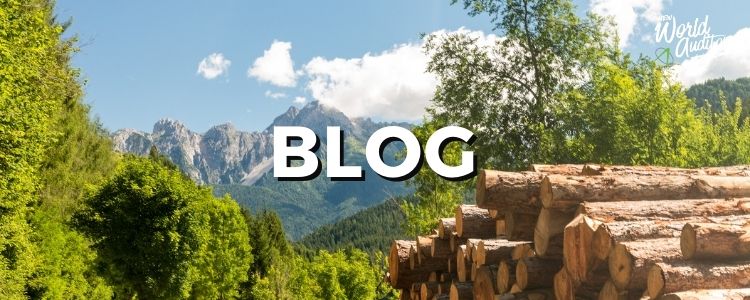 Note – this is an excerpt from the Auditor Training Online Facebook Live, view the video here.
---
Sharing or using your experience, to become an auditor is not really something that anyone thinks of when it comes to upskilling. You might have lost your job, or you're bored with what you're doing and you're looking for something different, but nobody really considers auditing.
Well, some do – and I did, so I thought I'd share this with you.
Here's a big surprise - you do not need to be a rocket scientist to be an auditor. You don't have to have multiple degrees; you just need to be someone that gets along with people and has a little bit of tact. You need to be personable!
I'm going to share with you the jobs that I've had over the years that lead me to becoming an auditor.
Where Did I Start My Career?
You will never guess never in a million years what my first job was out of year 12.
I had no idea what I wanted to do, so I took the first job I could get.
Are you ready? It was working in a sawmill! And it wasn't in the office, like a typical female job in the 80s. I was actually stacking timber. I had my own shed and I was stacking timber. I was the first female ever to be employed in the sawmill. I had the cleanest shed in the sawmill believe me!
If people wanted to judge me back then they could go for it! It doesn't matter what jobs you have along the way to gain your experience. That's what I have always said to my kids - it doesn't matter what you do now, it's the experience that you pick up along the way as you are learning as you go.
In my second job I actually worked for solicitors. I was a junior receptionist and in those days, we used manual typewriters and I took shorthand! That was a relatively 'normal' job and I actually got a little bit bored with that, to be honest.
My third job was again going back to manual labour doing carpet cleaning and repair.
After this I actually ended up running a commission-based service station. To give you some background to this, my parents were always business owners and worked for themselves, so I grew up in this environment. They had service stations, takeaways, post offices, and general stores. I grew up behind the counter essentially, so I always had that experience. I think it was sort of natural for me to end up in my own business and in this instance a service station. I worked on the console and of course the back office. This was a great experience and I learnt so much.
From the service station, I went on to my next job which was actually went and worked for the company that developed the Point of Sale and Back Office software that I used in the servo. It was called first month support which involved training new clients that had bought the software to manage their service stations or workshops. This is where I discovered my love of training and sharing what I love with others. I was there for nearly 10 years and that's actually where I became the quality manager. You can see the journey so far to that point where I first became exposed to a management system. All of that experience that I gathered right from the sawmill, solicitors, floor covering, and the service station got me through to that point.
I couldn't have done that without that experience behind me. I couldn't have come straight out of school and gone straight into the job as a quality manager. That's why it's important for you, with your experience to share that and consider a career in auditing or consulting and management systems as an option. It is really a natural progression.
As I mentioned, that's where I moved into a quality manager role and I was there for nearly 10 years. From that point, I moved to another quality and environmental management role with another company and managed to tag on OH&S and exposure to the construction industry. I'd gone from applying management systems to an IT and software company to construction. This was fantastic experience!
I have actually forgotten one job that I had, and this is an important one along my journey. I was the COO for a communications company, and I hate to say it but this is where I learned how NOT to run a company. This all adds to our experience and honestly while it sounds negative, it's actually positive because you actually still learn something don't you?
As that was my last 'real' job this did push me towards doing something for myself and becoming a contractor, certification auditor and a trainer. All of those years of experience and those strange, odd jobs that I had along the way brought me to this point.
You do not need to be a rocket scientist to be an auditor!
What can you do?
Don't think you don't have that experience to give. Do what I did and write yourself up a list of what you have done, even your jobs you had while at school or studying. As you've gone along, you've gathered all of this experience and those different industries that you've worked in. You can work as an auditor or a consultant. It's honestly worth considering if you've had that little thing in the back of your mind for a little while and thinking, you know, I'd really like to do something for myself, act on it.
Come on board, have a look at our courses - Contact us. If you have any more question as we're all here to help you and I can share any other stories of my experience and how I got there as well, just to help you out.
Honestly, I ask you, consider it, and it's something that you CAN do.
As I said earlier, you don't have to be a rocket scientist!
---
JACKIE STAPLETON
Jackie is a Founding Director of Auditor Training Online. She loves to help others and share her excitement about auditing, consulting and management systems bringing to you her own experience and stories as a certification auditor.