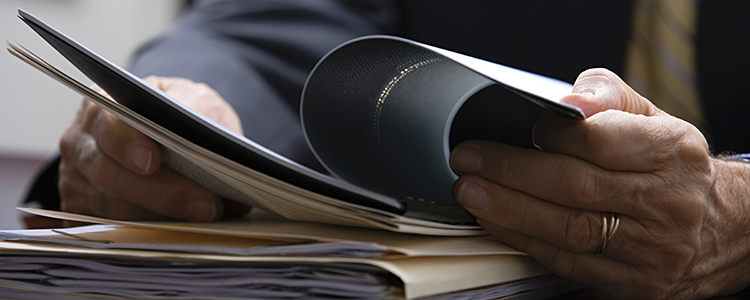 CHANGES IN THE REQUIREMENTS BETWEEN ISO 45001 DIS 1 AND DIS 2
We've recently received some queries regarding the progress of ISO 45001, as well as the changes to the first and variations between the two drafts.
Below is a list summary of the key changes we have identified between DIS 1 & DIS 2.
HLS – High-Level Structure
Now more aligned where possible with the clause numbering and requirements of ISO 14001:2015
CLAUSE 3 TERMS & DEFINITIONS
Definition 3.2 Interested party (preferred term) now states the definition of stakeholder is the admitted term. An admitted term means that it only partially meets the requirements of the definition, therefore a Stakeholder is one of the Interested Parties, however, does not refer to all that could be identified.
Definition 3.3 Worker - has been updated (slightly). It is now clearer that a worker is defined as a person performing work or work-related activities that are under the control of the organization. It is now clear that the work performed is under the control of the organization, and not the worker itself.
Definition 3.4 Participation. The word 'worker' has been removed from the definition. The definition still states involvement in decision-making however, Note has been added which does state participation includes engaging health and safety committees and workers' representatives, where they exist.
Definition 3.5 Consultation has had the same changes and note added as per 3.4 (above)
Definition 3.9 Legal requirements and other requirements, is updated. It is much clearer that other requirements or those that the organization has to or chooses to comply with
Definition 3.19 Hazard has had a Note to entry added stating Hazards can include sources with the potential to cause harm, hazardous situation and circumstances with the potential for exposure leading to injury or ill-health
Definition 3.20 Risk has had a Note to entry added (Note 5), and now refers to the term "risks and opportunities" meaning OH&S risks, OH&S opportunities and other risks and opportunities to the management system.
Definition 3.29 Outsource has had a Note to entry added (Note 2), stating that an outsources process is considered a voluntary binding legal arrangement where an external organization performs part of the organization's function or process that is not performed by the organization itself.
CLAUSE 5 LEADERSHIP
Clause 5.1 Leadership has had the statement of ensuring active participation of workers removed, however, has then added k), l) and m) to the requirements which is about protecting workers from reprisals when reporting, ensuring processes for consultation and participation are established and implemented and then also considering the need to establish and provide the support needed for health and safety committees
Clause 5.3 Organizational roles, responsibilities and authorities - The term "Accountability" is no longer used
Clause 5.4 Consultation and participation of workers has been restructured and reworded
CLAUSE 6 PLANNING
Clause 6.1.23 Assessment of OH&S opportunities and other opportunities. The word 'identification' has been changed to 'assessment'. The requirements within the clause remain the same even though slightly reworded.
CLAUSE 7 SUPPORT
Clause 7.2 Competence has added two important sections in this clause. Now workers are required to be competent including the ability to identify hazards. Additionally, there is a requirement to not only take actions to acquire the necessary competence – now it has to be maintained as well.
Clause 7.3 Awareness has added that workers shall be aware of arrangements to remove themselves from imminent and serious danger to their life or health, as well as protecting them from undue consequences for doing so
7.4 Communication has been fully revised and restructured to be more aligned with ISO 14001.
CLAUSE 8 OPERATION
The full section of clause numbering has been completely revised.
Clause 8.1.2 is now called Eliminating Hazards and reducing OH&S risks. This clause still refers to using the following hierarchy of control.
Clause 8.1.4 Outsourcing has removed the reference to outsourced processes affecting the OH&S management system with all outsourced processes required to be controlled
Clause 8.1.6 Contractors now requires the organization to establish processes, in coordination with its contractors for hazard identification, assessment, and control of OH&S risks.
CLAUSE 9 PERFORMANCE EVALUATION
The clause numbering has been fully revised
10. IMPROVEMENT
The clause numbering has been revised
Clause 10.2 Incident, nonconformity and corrective action has added that OH&S risks are to be assessed prior to taking action as a response to an incident or nonconformity that can result in new or changed hazards
Clause 10.2.2 "Continual improvement process" has been removed
Clause 10.3 Continual Improvement has been added
ANNEX A
Annex A is completely revised and updated based on the DIS2.
---
For further information on ISO 45001 and what stage it has reached in its development, see our news page on occupational health and safety.
Register your interest here for our ISO 45001 courses available following publication of the final approved standard.