| | |
| --- | --- |
| Approx Course Duration *: | Equivalent to 8 CPD Hours (Time Allowed 12 months) |
| Access to Course Content: | 18 Months from the date of enrolment |
| Qualification/s: | Bridging Upgrade – 2015 Environmental Management Systems |
| Competency Units: | Exemplar Global (EM) Environmental Management Systems |
| Certificate Type: | Certificate of Attainment - TPECS |
| CPD Hours: | 8 Continuing Professional Development Hours |
Bridging Upgrade – ISO 14001:2015 Environmental Management Systems
Do you already hold an ISO 14001:2004 Environmental Management systems qualification? Do you need to upgrade to the latest revision ISO 14001:2015?
With your upgraded qualification you will become an internationally recognized specialist with a comprehensive understanding of the requirements of the latest revision of ISO 14001:2015 Environmental Management systems and be able to apply what you learn across many areas:
Promote yourself as an environmental management systems specialist to the latest publication
Perform audits on behalf of Conformity Assessment Bodies (CAB's) or Certification Bodies (CB's) for contract work conducting certification audits (when accompanied by a Lead Auditor competency)
Assess an organization's environmental management system against the ISO 14001:2015 requirements in the role of a system specialist
Review and provide feedback on environmental management system audit reports
Obtain awareness of the processes that an organization should be taking to develop, implement, maintain and continually improve its environmental management system
If you are unable to provide the prerequisite requirements below that's not an issue as you can still obtain the qualification by completing the full Understanding an Environmental Management Systems ISO 14001:2015​ course.
The Bridging Upgrade – 2015 Environmental Management Systems ISO 14001 (Exemplar Global – EM) is internationally recognized and completed fully online.
| Modules include: | |
| --- | --- |
| Context of the Organization | Documented Information |
| Improvement | Leadership and Planning |
| Operation | Performance Evaluation |
| Resources | |
The courses are broken up into a series of modules and the assessment is completed as part of the learning, step-by-step, module-by-module.
Practice Quizzes
For each module, you view the content and then do the practice quizzes as many times as you like. These are marked instantly by the learning management system so you know exactly which content you may need to review further. This gets you confident and prepared to do the final module assessment.
Module Assessment
Once you are confident that you have a thorough understanding of the content you can move on to the module assessment.
The module assessment is the same format as the practice quizzes so you know exactly what you need to do. You are given three attempts at each assessment, after which it is locked for review by a trainer and assessor to see how we can best help you. The assessment is then unlocked for another three attempts. This means you are given the support you need to review content, review results, and consult with assessors.
We have found that students with all types of learning styles find this an effective way to receive their qualification.
To qualify for this course students must have a previous competency against ISO 14001:2004 and provide evidence in the form of one of the following certificates:
Exemplar Global – EM
RABQSA – EM completed post-2004 (previous revision)
IRCA – EMS completed post-2004 (previous revision)
Exemplar Global certified professional
You will be required to provide a PDF copy of your certificate via upload as part of the enrolment process prior to the acceptance/commencement of this course.
IMPORTANT NOTE: Students who do not meet the prerequisite criteria will be required to complete the full Environmental Management Systems Specialist course.
Great way to get an update. Avoids additional expense of travel. Very easy to navigate through the training at your own pace.
Keith
Bridging Upgrade - 2015 Environmental Management Systems
I found the online course informative and relatively easy to complete. I enjoyed being able to complete the course at my own pace.
John
Bridging Upgrade - 2015 Environmental Management Systems
As with the Quality Management (bridging) course it has been informative and easy to navigate. The support team have always been very helpfully affording assistance in a timely manner.
Sharon
Bridging Upgrade - 2015 Environmental Management Systems
As a returning student of ATOL I have always found both the courses and the team to be fantastic. I would recommend ATOL to anyone wishing to do the courses offered.
Helen
Bridging Upgrade - 2015 Environmental Management Systems
Thank you for the great course. The training was developed/designed that students could follow the material easily and understand the main purpose why environmental management system should be implemented.
Maria
Bridging Upgrade - 2015 Environmental Management Systems
The environmental management systems bridging course was well developed and gave me a better understanding of the new ISO 14001 2015 standards, I would recommend this course to anyone wanting to upgrade to the 2015 standards.
Ryan
Bridging Upgrade - 2015 Environmental Management Systems
Course details:
Online Self-Paced

Approx 8 hours full-time study*

Exemplar Global - EM (Internationally recognized)

Standard: ISO 14001:2015

This course has prerequisites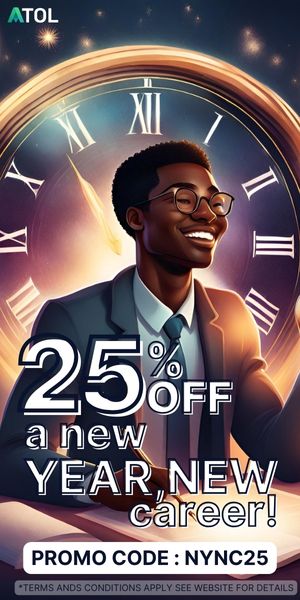 * All ATOL courses are delivered in such a way you can work through them at your own pace, the actual time to complete the training may change depending on the individual learners' experience and/or learning style