Approx Course Duration *:
Two Day Virtual Instructor-Led Lead Auditor Training + Self paced ISO 9001 Study (Time Allowed 12 months)
Access to Course Content:
18 Months from the date of enrolment
Qualification/s:
Lead Auditor Quality Management Systems Virtual Training
Competency Units:

Exemplar Global (AU) Auditing Management Systems




Exemplar Global (TL) Lead Audit Teams




Exemplar Global (QM) Quality Management Systems



Certificate Type:

Certificate of Attainment - TPECS



CPD Hours:
32 Continuing Professional Development Hours
Course Duration*:
Two (2) consecutive days full-time study plus approx 16hours additional self-paces learning
Access to Course Content:
18 Months from the date of enrolment
Qualification/s:
Lead Auditor Quality Management Systems (ISO 19011:2018 and ISO 9001:2015)
Competency Units:
Exemplar Global AU – Auditing Management Systems
Exemplar Global TL – Lead Audit Teams
Exemplar Global QM – Quality Management Systems
Certificate Type:
Certificate of Attainment
CPD Hours:
32 Continuing Professional Development Hours
---
Combining Live Instructor-led Lead Auditor Training with Self-paced Quality Qualifications
Complete your Lead Auditor qualification in only two days followed by self-paced online completion of your ISO 9001 Quality management Systems Specialist training. If you like learning in a classroom environment and being surrounded by other professionals, this is for you.
Learning Outcomes
With your qualification, you will become an internationally recognized Lead Auditor with a comprehensive understanding of how to conduct a successful external audit as part of an audit team or as the audit team leader.
Upon completion, you will have the skills and qualifications to:
Promote yourself as a Lead Auditor in a wide range of businesses and industries
Create new opportunities for yourself with an internationally recognized qualification
Perform audits on behalf of Conformity Assessment Bodies (CAB's) or Certification Bodies (CB's) for contract work conducting certification audits when accompanied by a Specialist course, such as Quality, Environment or OH&S
Conduct external audits and assess an organizations management system against ISO Standard requirements as an external auditor
Write, review and provide feedback on management system audit reports
Obtain awareness of the processes that an organization should be taking to address and correct nonconformances
Document nonconformances within an audit report
---
Are You Looking for Self-paced Training?
If you are interested in obtaining your qualification through self-paced training visit our Lead Auditor Quality Management Systems course page for more information.
This course consists of the following modules, delivered across two consecutive days of live virtual training:
| | |
| --- | --- |
| Audit Fundamentals and Procedures | Auditor Principals & Personal Behaviours |
| Audit Objectives, Scope and Criteria | Roles and Responsibilities |
| Document Review | Planning the Audit |
| Communicating with the audit team | Communicating with the auditee |
| The Audit Report | Closing the Audit |
| Opening Meetings | Audit Interviews |
| Team Meetings | Closing Meetings |
The Quality Management Systems Specialist course follows the ISO 9001:2015 clause structure.
| Clauses covered: | |
| --- | --- |
| Introduction to ISO 9001:2015 | Clause 1 Scope and Clause 2 Normative References |
| Clause 3 Terms and definitions | Clause 4 Context of the Organization |
| Clause 5 Leadership | Clause 6 Planning |
| Clause 7 Support | Clause 8 Operation |
| Clause 9 Performance evaluation | Clause 10 Improvement |
No prerequisites required
$1,995.00
USD
This course includes:
Lead Auditor Management Systems | Virtual Training
Quality Management Systems Specialist
Choose your session
---
Start Date:

End Date:

Available Places: 12
---
Start Date:

End Date:

Available Places: 12
---
Start Date:

End Date:

Available Places: 11
---
Start Date:

End Date:

Available Places: 12
Enquire about this course
Course details:
Blended Training

Approx 32 hours full-time study*

Exemplar Global - AU TL QM (Internationally recognized)

Standard: ISO 19011:2018 & ISO 9001:2015

No prerequisites required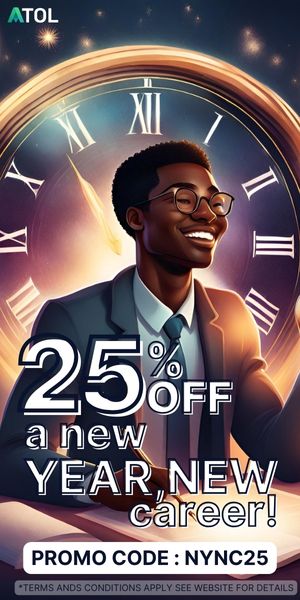 * All ATOL courses are delivered in such a way you can work through them at your own pace, the actual time to complete the training may change depending on the individual learners' experience and/or learning style