Approx Course Duration *:
Equivalent to 236 CPD Hours (Time allowed 18 months)
Access to Course Content:
18 Months from the date of enrolment
Qualification/s:
BSBSS00128 Lead Auditor Skill Set plus Quality Management Systems Specialist - Virtual Training
Competency Units:

Exemplar Global (AU) Auditing Management Systems




Exemplar Global (TL) Lead Audit Teams




BSBAUD411 Participate in quality audits




BSBAUD511 Initiate quality audits




BSBAUD512 Lead quality audits




BSBAUD513 Report on quality audits




Exemplar Global (QM) Quality Management Systems



Certificate Type:

Certificate of Attainment - TPECS




Statement of Attainment



CPD Hours:
252 Continuing Professional Development Hours
BSBSS00128 Lead Auditor Skill Set plus Quality Management Systems Specialist Virtual Training
This online course is a unique combination of the Nationally Recognised BSBSS00128 Lead Auditor Skill Set and the Exemplar Global Quality Management Systems Specialist (ISO 9001:2015) qualification delivered through a combination of our virtual and self-paced training methods.
By completing this course package you will create a range of opportunities for yourself. The addition of the ISO 9001 Quality Management Systems qualification will create opportunities in the broader healthcare sector, including the aged care industry, hospitals etc.
This skill set provides includes the following Australian Nationally Recognised Training (NRT) units:
BSBAUD411 - Participate in quality audits
BSBAUD511 - Initiate quality audits
BSBAUD512 - Lead quality audits
BSBAUD513 - Report on quality audits
Learning Outcomes
The BSBSS00128 Lead Auditor Skill Set satisfies the first step in the training requirements needed to become an NDIS auditor.
Upon completion, you will have the skills and qualifications to:
Promote yourself as an external lead auditor for Quality Management Systems (QMS).
Perform audits on behalf of NDIS Approved Quality Auditors.
Assess an organization's QMS against the ISO 9001:2015 standard and be an authority for organizations in determining the extent of conformance of their QMS.
Assess an organizations management system against ISO Standards requirements as an external auditor
Write, review, and provide feedback on management system audit reports
Document nonconformances within an audit report
This course consists of the following modules, delivered across two consecutive days of live virtual training:
| | |
| --- | --- |
| Audit Fundamentals and Procedures | Auditor Principals & Personal Behaviours |
| Audit Objectives, Scope and Criteria | Roles and Responsibilities |
| Document Review | Planning the Audit |
| Communicating with the audit team | Communicating with the auditee |
| The Audit Report | Closing the Audit |
| Opening Meetings | Audit Interviews |
| Team Meetings | Closing Meetings |
Please note, that this course includes the assessments related to the performance-based evidence criteria only. Additional knowledge-based assessments are addressed in the prerequisite course Lead Auditor Management Systems Virtual Training
Students who have not previously completed the prerequisite course are required to enrol in the full Lead Auditor Skill Set program.
---
Estimated time to complete: ASQA has applied 220 nominal hours of training and assessment to this Skill Set, this is equivalent to approx. 30 days (excluding marking timeframes).
Students who have met the prerequisites of this upgrade course have already completed approx 20 hours of this requirement.
Performance-based Assessments:
| | |
| --- | --- |
| BSBAUD411 Participate in quality audits | BSBAUD511 Initiate quality audits |
| BSBAUD512 Lead quality audits | BSBAUD513 Report on quality audits |
The Quality Management Systems Specialist course follows the ISO 9001:2015 clause structure.
| Clauses covered: | |
| --- | --- |
| Introduction to ISO 9001:2015 | Clause 1 Scope and Clause 2 Normative References |
| Clause 3 Terms and definitions | Clause 4 Context of the Organization |
| Clause 5 Leadership | Clause 6 Planning |
| Clause 7 Support | Clause 8 Operation |
| Clause 9 Performance evaluation | Clause 10 Improvement |
This course is broken up into three units, each containing a series of modules, with assessment completed as part of the learning - step-by-step, module-by-module.
Assessments include:
Knowledge Checks & Practice Quizzes
Knowledge-based Assessment - Multi-choice exams
Workbook Assessment - Combining short response written exams with a Portfolio of documents
Practical Observation Assessment - ILT (Instructor-Led Training) Group Workshops
Course participants are allocated three (3) submission attempts per workbook and practical observation assessment (1x initial submission and 2x resubmissions) as part of course fees.
An administration fee will apply for fourth and subsequent resubmissions, these can be purchased in blocks of two.
No prerequisites required
$2,695.00
USD
This course includes:
Lead Auditor Management Systems | Virtual Training
BSBSS00128 Lead Auditor Skill Set | Virtual Training Upgrade
Quality Management Systems Specialist
Choose your session
---
Start Date:

End Date:

Available Places: 12
---
Start Date:

End Date:

Available Places: 12
---
Start Date:

End Date:

Available Places: 11
---
Start Date:

End Date:

Available Places: 12
Enquire about this course
Course details:
Blended Training

Approx 252 hours full-time study*

Nationally Recognized BSBSS00128 Lead Auditor Skill Set; and Internationally Recognized Exemplar Global - AU TL QM

Standard: ISO 19011:2018 and ISO 9001:2015

No prerequisites required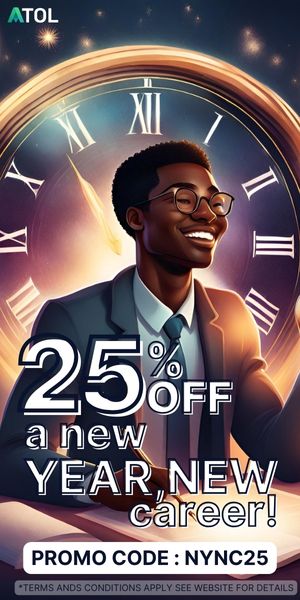 * All ATOL courses are delivered in such a way you can work through them at your own pace, the actual time to complete the training may change depending on the individual learners' experience and/or learning style